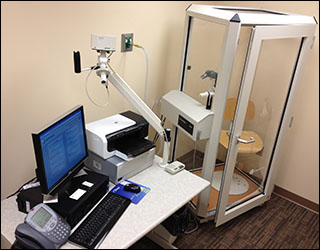 Norton County Hospital's Respiratory Therapy department is supervised by a full-time registered respiratory therapist, or a health care practitioner who works closely with other health care providers and is trained in pulmonary medicine to work therapeutically with people suffering from pulmonary disease. The respiratory therapist has also graduated from a university and passed a national board certifying examination.
Our respiratory therapist works most often in intensive care, emergency and surgery, but is also found in outpatient clinics and home health environments. The respiratory therapist is trained in advanced airway management and establishes and maintains the airway during in a trauma, intensive care and may administer anesthesia for sedation in emergent situations to facilitate breathing for patients. The respiratory therapist also initiates and manages life support for people in intensive care units and emergency departments, stabilizing, treating and managing pre-hospital and hospital-to-hospital patient transport by air or ground ambulance.
Respiratory Therapy Services
We proudly offer pulmonary diagnostics, sleep therapy and airway management from neonatal to geriatric patients. The hospital is in the process of developing a new pulmonary rehabilitation program that will offer maintenance to all respiratory patients for better symptom management.
Specific services include:
Hours and Contact Information
Monday - Friday 7 a.m. to 3 p.m.
For more information, contact:
Paul Gosselin, RRT
Director, Respiratory Therapy
Phone: 785-874-2228
Fax: 785-877-2841
Email: pgosselin@ntcohosp.com