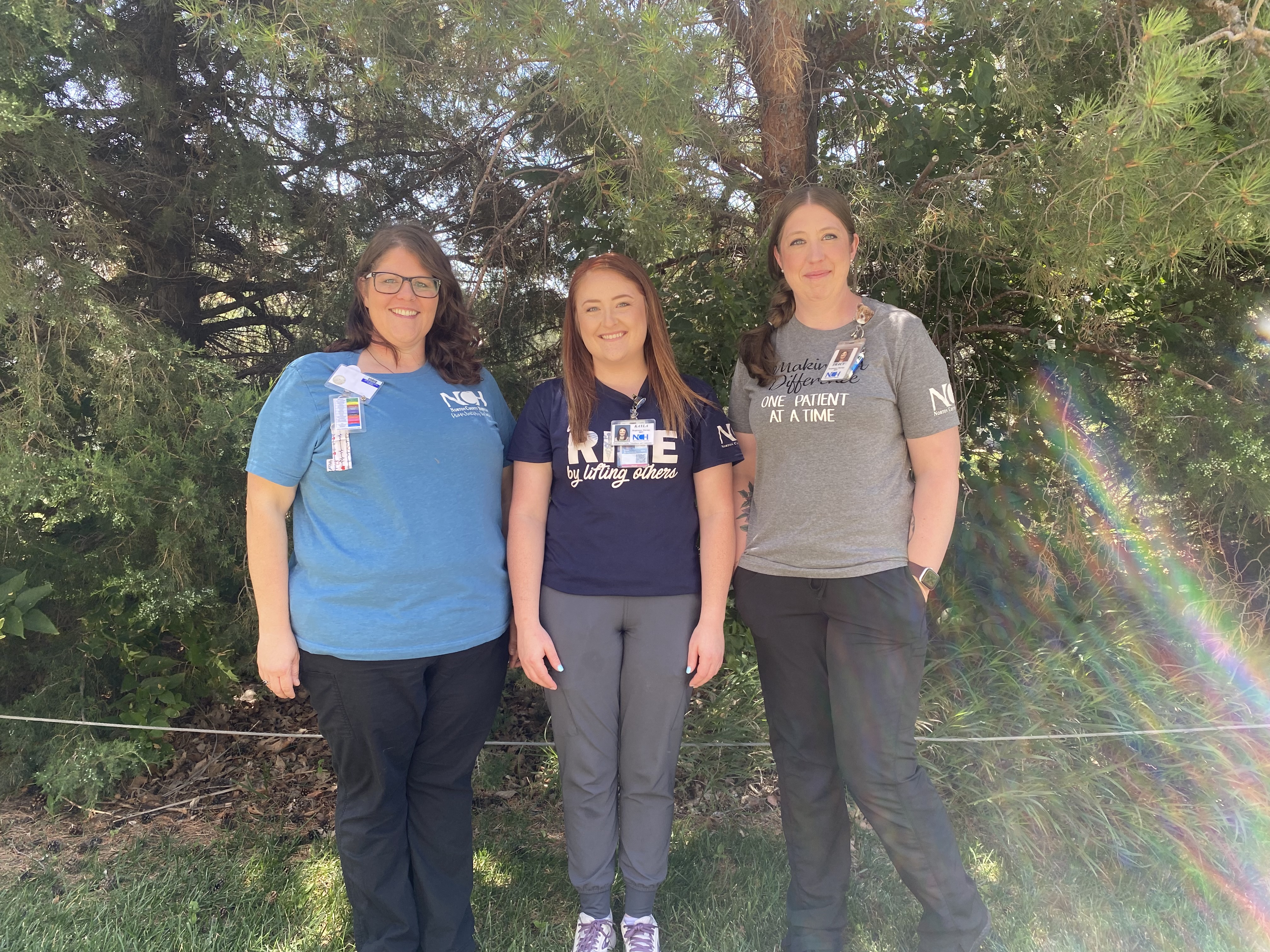 Norton County Hospital's Respiratory Therapy department is supervised by a full-time registered respiratory therapist. Our respiratory therapists on staff have graduated from a university and passed a national board certifying examination.
Under the direction of a Physician, Respiratory Therapy Practitioners are the health care specialists who evaluate, treat, educate and care for patients with breathing disorders. This includes chronic lung disorders such as asthma, bronchitis, COPD (Chronic Obstructive Pulmonary Disease) and emphysema. People with breathing problems also might include premature infants, accident victims, heart attack patients, and people with cystic fibrosis or lung cancer.
The respiratory therapists are trained in advanced airway management and establish and maintain the airway during a trauma or in emergent situations to facilitate breathing for patients. The respiratory therapists also initiate and manage life support to stabilize, treat, and manage pre-hospital and hospital-to-hospital patient transport by air or ground ambulance.
Respiratory Therapy personnel also provide pulmonary function testing and arterial blood gas analysis. For patients in the hospital, we also perform Positive Expiratory Pressure Therapy and Chest Physical Therapy along with nebulizer treatments and oxygen therapy.
We provide patient education to those with COPD and offer an outpatient service for the treatment of children with Bronchiolitis and RSV (Respiratory Syncytial Virus).
At NCH, Respiratory Therapy services are offered on both an inpatient and an outpatient basis. To speak to a Respiratory Therapist, call 785-874-2228.
Diagnostic Services Available:
Pulmonary Function Testing
Diffusion Studies
Plethysmography
Overnight Oximetry
Arterial Blood Gas Testing
6-minute Walk Oximetry Testing
Therapeutic Services Available:
Inhaled Medication Therapy
Oxygen Therapy
Intrapulmonary Percussion Therapy
BiPAP/CPAP
Non-invasive ventilation
Ventilator support
Educational and Rehabilitation Services Available:
Bronchiolitis Clinic
COPD Education
Hours and Contact Information
Monday - Friday 6 a.m. to 2 p.m.
For more information, contact:
Kayla Broeckelman
Respiratory Therapy Manager
Phone: 785-874-2228
Fax: 785-877-2841
Email: kbroeckelman@ntcohosp.com