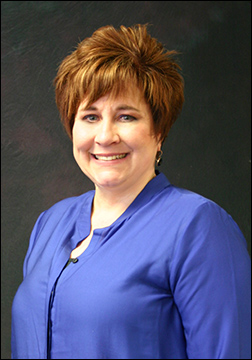 Pam Miller manages the Norton County Hospital's Purchasing department. She was born and raised in Norton, was a graduate of Norton Community High School and received her associate's degree in business administration from Fort Hays State University in 1989.
Pam is in charge of purchasing from contracts for the hospital, clinic and providers. She handles all shipping and receiving, and attends quarterly Sunflower Network meetings on behalf of the hospital and clinic. Pam's husband is Shawn, and they have two children, Dalton and Baylee.
To contact Pam, call 785-877-3351, or email her at pmiller@ntcohosp.com.