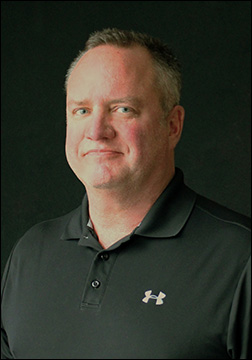 Jeff McKinley, DO, joined the medical staff at Norton County Hospital and Norton Medical Clinic in March 2023. Dr. McKinley graduated from Wichita State University in 1993 with a Bachelor of Science degree in biology. From there, he went on to the College of Osteopathic Medicine, Kansas City University, where he graduated in 1997. He completed his family medicine residency in Topeka.
No stranger to Norton, Dr. McKinley still resides in the community in which he grew up. He is a 1988 Norton Community High School graduate. He was employed as a physician at Norton County Hospital and Norton Medical Clinic from 2000 to 2017. From 2017 to 2023, he served as a physician for Decatur Health. Dr. McKinley has also served as the 17th District Coroner since 2006. He has experience on the medical staff at Valley Hope and through Docs Who Care.
Dr. McKinley's wife, Emily, is a nurse practitioner. He has a son, Zach, and daughter, Hailey.
To make an appointment with Dr. McKinley, contact Norton Medical Clinic at 785-877-3305.