Governing the Norton County Hospital is a Board of Trustees consisting of seven members. The Norton County Commissioners appoint board members. The Board meets monthly on the third Wednesday.
Norton County Hospital's Board of Trustees pictured L-R include front row: Randa Vollertsen, Jean Ann Wilson, Jenny Braun and Jill Diane Edgett; back row: Ron Fisher, Von Fahrenbruch and Steve Berry.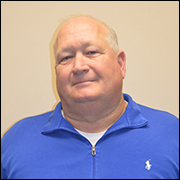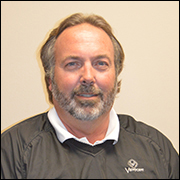 Virtual Meetings
October 19, 2020
Attention: Due to an increase in COVID-19 cases in Norton County, the October meeting of the Norton County Hospital Board of Trustees will be held via virtual interactive communication. The regular meeting of the Board of Trustees scheduled October 21, 2020 at 6:30 p.m. will be hosted in this manner.
As a reminder, in order to accomplish this while staying in compliance with the Kansas Open Meetings Act, Kansas Attorney General Schmidt provided a list of best practices to aid in hosting "open" meetings virtually. A synopsis of these practices is as follows, as pertaining to the Norton County Hospital Board of Trustees:
The meeting(s) will be recorded, minus any closed or executive sessions. Any recordings will be available to the public upon request to Alesha Vahling, avahling@ntcohosp.com.
Meeting agendas will be posted to the NCH website on the Board of Trustees page: Meeting agenda 10-19-20.
Meeting minutes will be posted to the NCH website (as soon as possible after the meeting), with the disclaimer that they are not official minutes until approved by the Board of Trustees at their next meeting. The minutes will also be available on this page.
Distribute a notice of intent to conduct the meeting via "interactive communication" which contains:
The reasons the public is not able to attend (COVID-19 health emergency);
How the public may receive the notice (on the NCH website);
How the public may listen to, observe, and/or participate in the meeting by telephone or other medium of communication (contact Alesha Vahling at avahling@ntcohosp.com; note that unless someone from the public is on the agenda, this person would be welcome to observe the meeting as they would an in-person meeting but would not be allowed to interject during the meeting); and
How any written information, (i.e., agenda and minutes), can be obtained (on the NCH website).
Disseminate the notice to bring its contents to the attention of the general public (information will be made available on the NCH website).
Thank you for your understanding. Any questions may be directed to Alesha Vahling at avahling@ntcohosp.com.