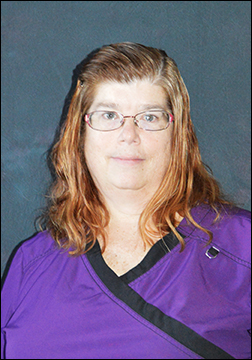 Judy Wenzl, BSN, RN, is the nurse for the Surgery department. Judy, her husband and two girls moved to Almena in 1995. She started her nursing career as a CNA in 1990. She received her LPN from vocational training in Beloit in 1993 and worked as an LPN in long-term care and hospital settings until she went back to school. She received her RN from Colby Community College in 2003 and also received her BSN from Ottawa University.
Judy enjoys spending time with her grandchildren when she can. Judy and her husband love to hunt deer and turkey. They are kept busy in the summer at the lake being a camp host.
To contact Judy, call 785-877-3351, or email her at jwenzl@ntcohosp.com.